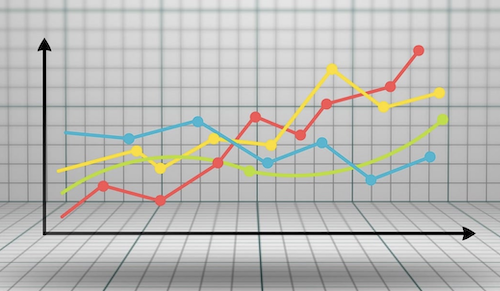 There are solid ways to grow your business without spending so much of your time and money. Have you considered that your clients and your time could be your best marketing assets? Here are a few ways to maximize your bottom line, and play the long game in your personal training career:
Understanding margin
Margin is the amount available beyond what is necessary. To calculate your margin, use this formula:
Find your gross profit. Cost - price = gross profit
Gross Profit/price = margin. To get a percentage, multiply it by 100 and that's your margin %.
Missing in the calculation of margin is the cost of time. We must pay close attention to the time/expense we are utilizing on outlets such as social media, blogs, websites and marketing campaigns. For example, if your hourly rate is $100 and you spend 5 hours on social media marketing, $300 for a click campaign, 3 hours writing your blog and another hour organizing to get it online, you have now cost yourself $1,200 for an immeasurable ROI (return on investment). That's a very expensive, exhaustive way to market yourself. These options can be effective, but simply consider the actual cost before you invest this time. It doesn't have to be all or nothing. There is a balance.
Utilize low-hanging fruit
Your current clients are your best marketers. Ask them for referrals and introductions to their friends who need help getting healthier. The barrier to entry is lower on referrals since they are coming through trusted relationships. It can be as simple as saying, "You have come so far in the past few weeks and I'm so proud of you. Do you know of anyone in your family or network who could use this in their life?" Referrals typically stay with you longer because they now share a new common bond with their friend/family. In addition, say yes to opportunities to serve and give in your community. It's the best way to network authentically.
Stop discounting and/or raise your prices
This seems to be the most difficult option for people in our industry. With rising expenses everywhere, you can't afford not to make changes. You either need to stop discounting packages, charge a flat monthly fee, go up on your prices, or defer convenience fees to customers. You may need to do all of the above!
Brandi Binkley has been an Exercise Physiologist for 19 years. Her first company PhysioFit has been called the Gold Standard for its interdisciplinary approach to technology and the clinical space. She has served as a consultant to the Department of Defense, Alpha Warrior, Technogym, and multiple healthcare companies. Brandi also spends her time serving on the board for End Slavery TN, Tennessee State NSCA Advisory, C12, and The Todd Durkin Mastermind.
Are you a Personal Fitness Professional (PFP) subscriber? If not, SUBSCRIBE TODAY. It's EASY and it's FREE!